The divorce process in Georgia is similar throughout the state. However, there are things specific to each county, which you need to consider. In this article, you will find all the valuable information on getting a divorce in Augusta.
What to Consider When Going Through a Divorce in Augusta?
The first thing to do as soon as you decide to end your marriage is to talk to your spouse. Divorce is associated with many grudges and stress, but if you managed to reach a peaceful agreement with your ex, your marriage dissolution can turn out to be pretty quick, cheap, and, what's more important, easy. So, before the divorce process is initiated, make sure you have agreed on child custody and support, property division, and alimony.
How Quickly Can I Process My Divorce?
The duration of a divorce mainly depends on its type. If you are unable to come to an agreement with your spouse, you have no other option than to file for contested divorce with family law attorneys involved on both sides. Such cases may last up to 1 year or more if you and your spouse cannot settle on certain issues.
If you decided to go for an uncontested divorce in Augusta, you will only need to pass a mandatory waiting period for divorce. According to state laws, the minimum waiting period for uncontested divorce in Georgia is 31 days after filing the paperwork and serving the spouse. To get a quick divorce, you need to follow the court procedure to the letter and get a hearing date after the waiting period is over. However, it can take a little bit more time, depending on the court workload.
Where to Get Augusta Divorce Forms?
Some Augusta divorce papers can be found online. However, you need to understand that this isn't the safest option:
There are dozens of forms that may be needed for your specific case. Searching for them all may be a challenge for a person with no legal background.
If you have children or property to divide, the packet of documents will be more extensive than the one you would usually find online.
Some documents found online may be outdated. Courts update their forms from time to time, and websites rarely do the same.
You may get your paperwork done by a lawyer, but it will come at a price. Alternatively, you may get a Georgia divorce form packet from a specialized service for a small fee.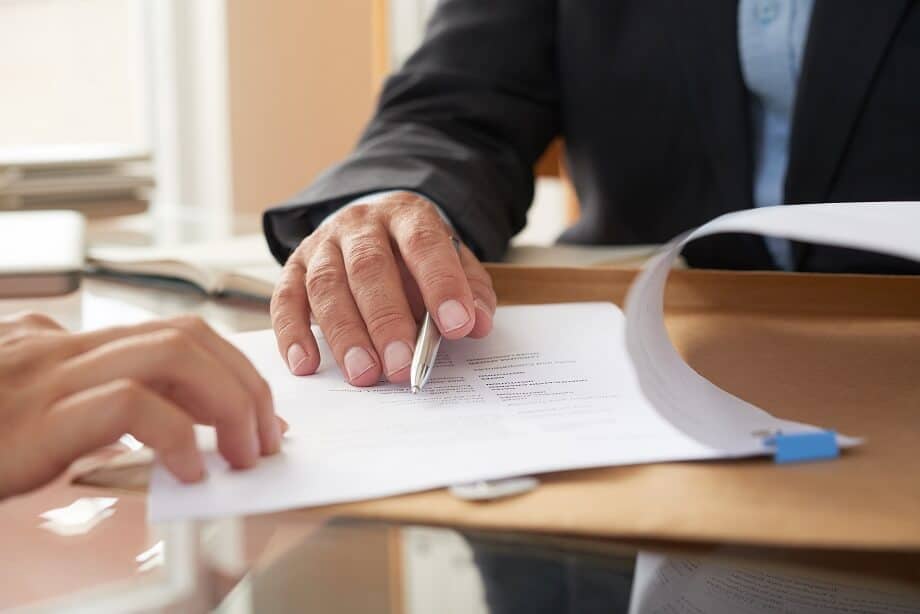 How To Fill Out Divorce Papers?
Properly filled-in papers are the key to successful filing. If you make even the slightest mistake, you will inevitably face court rejection and lose time repeating the whole process. Therefore, learning how to fill out divorce papers in Georgia is just as essential as getting the right ones for your case. Here are some tips on how to do it properly:
Fill in the names of the petitioner (your name) and the respondent (the name of your spouse).
If you decided to file without a lawyer, don't forget to check the box "Pro Se" in the line "Plaintiff/Petitioner's Attorney."
Have your marriage certificate, SSN, and other numerical data readily available to you to fill out the forms.
Provide accurate and up-to-date information on your and your spouse's income.
Review all the papers attentively and make sure that all the necessary fields are filled in. Any incorrectly filled forms or blank fields are the reason for court rejection.
During the printing and signing step, please mind that some forms can be signed only in front of a notary.
Where to File for Divorce in Augusta?
In Georgia, a Petitioner must file in the Superior Court in the county where he or she resides. According to the state laws, in order to get a divorce in Augusta, one also must file the document with the clerk of court in Augusta, GA.
Here are the basic steps of filing for divorce in Augusta, GA:
Check whether you meet the residency requirements of the state. According to Georgia divorce laws, either spouse must have lived in the state for at least 6 months prior to filing.
Prepare the paperwork. Collect all the forms that are required for your case and fill them out correctly.
File for divorce in Georgia in the Superior Court of the county where you reside. You should make two copies of all of your papers before giving them to the clerk.
Serve your spouse. In Georgia, you can do it on your own or hire a process server or an off-duty sheriff.
Contact the clerk to see if the hearing is required. If your case is uncontested, the judge can issue a decree as soon as the mandatory waiting period (31 days) is over or request a hearing if something needs to be discussed.
When to Find a Divorce Attorney?
It is best to decide whether you need to hire an Augusta divorce attorney before you initiate your divorce process. In fact, this decision mainly depends on the gravity of your case. If you and your spouse cannot agree on any of the important matters of your marriage dissolution, then asking for legal help is a must. Here are some of the other situations when you will likely have to hire an attorney:
Your spouse already hired a lawyer. It means that they might argue the case or are working on a settlement that would benefit them. You will need to hire an attorney to defend your interests in court or review the deal your spouse will be offering to see if it's best to take it.
You have difficulties finding and filling in the paperwork.
There is a possibility of losing custody of your children. You will need to hire a very experienced lawyer and prepare for child custody battles.
You are afraid that it may be difficult to get some important information from your spouse, for example, concerning income, retirement funds, etc.
You cannot locate your spouse to serve the paperwork.
On average, a divorce lawyer in Augusta charges between $175 to $325 per hour, which may pose some problems for couples on a budget. That is why many spouses prefer to settle their disputes and file for uncontested marriage dissolution where legal help is not necessarily needed.
What Really Happens at Court?
The final hearing takes place in the family court of Augusta, GA. What happens during a divorce hearing actually depends on the type of divorce. In a contested case, there may be numerous hearings that can last for months. These hearings often presuppose both parties calling witnesses to be questioned by the attorneys.
If you and your spouse filed for an uncontested divorce, you will only need to visit the final hearing, which is usually quite brief. During such hearing, the judge has to make sure that you and your spouse have created a mutually satisfactory Settlement Agreement and stand by it. He or she will also check whether you have fulfilled all the requirements for divorce. If everything is in order, the judge will issue the Final Divorce Decree.
There is also a temporary hearing, which may be held before the final one. According to O.C.G.A. §§ 19-6-3, 19-6-15, 19-11-140, both parties can ask for a temporary hearing to consider such matters as child custody and support, division of property, or alimony.