How Much Does Contested Divorce Cost in Georgia?
The cost of a contested divorce in Georgia is around $15,000. Hiring a divorce lawyer in Georgia, especially in Atlanta or Columbus, can cost as much as $350 per hour.
How Do I Know if My Divorce Is Contested? ​
Sometimes, couples who decide to end their marriage have so many issues and hard feelings that they are just unable to resolve them on their own. If you or your spouse have decided to dispute some important aspect of your marriage dissolution, such as custody or property division, you should definitely initiate a contested divorce. In this case, lawyers will defend the interests of each party during several court proceedings.
What is a Typical Divorce Cost?
Of course, couples want to know how much a contested divorce in Georgia costs when deciding to go for this type of marriage dissolution. Typically, it will be between $11,000 and $25,000, which is quite a broad range.
The legal fees for a contested divorce depend on counties and significantly differ in big cities and small towns. The experience of an attorney and the gravity of the case will also influence the number on the bill. According to the statistics, the average divorce cost in the United States is $12,900.
Of course, the price of uncontested (amicable and agreed-upon) marriage dissolution is much lower. With a lawyer, it will cost around $4,100, and without one, under $500. Unfortunately, this option is not always available for couples, specifically those who cannot settle outside of court. They may try hiring a mediator ($500-900) to do it, and file for an uncontested marriage dissolution instead.
How Much Does a Divorce Lawyer Cost in Georgia?
The average hourly rate for a divorce lawyer in Georgia is between $200 and $600. There are many factors that affect the cost of divorce lawyer apart from their experience, case complexity, and your location:
Children.
If the couple has children, the price will be higher as there will be more paperwork and calculations required. Moreover, there will likely be additional hearings.
Alimony
In case spousal support is needed, an attorney will have to approximate the sum and a potential payment duration that you can expect a court to deem appropriate.
Disagreements.
The total number of issues the couple need to discuss and resolve will heavily influence the timeline and, hence, the price.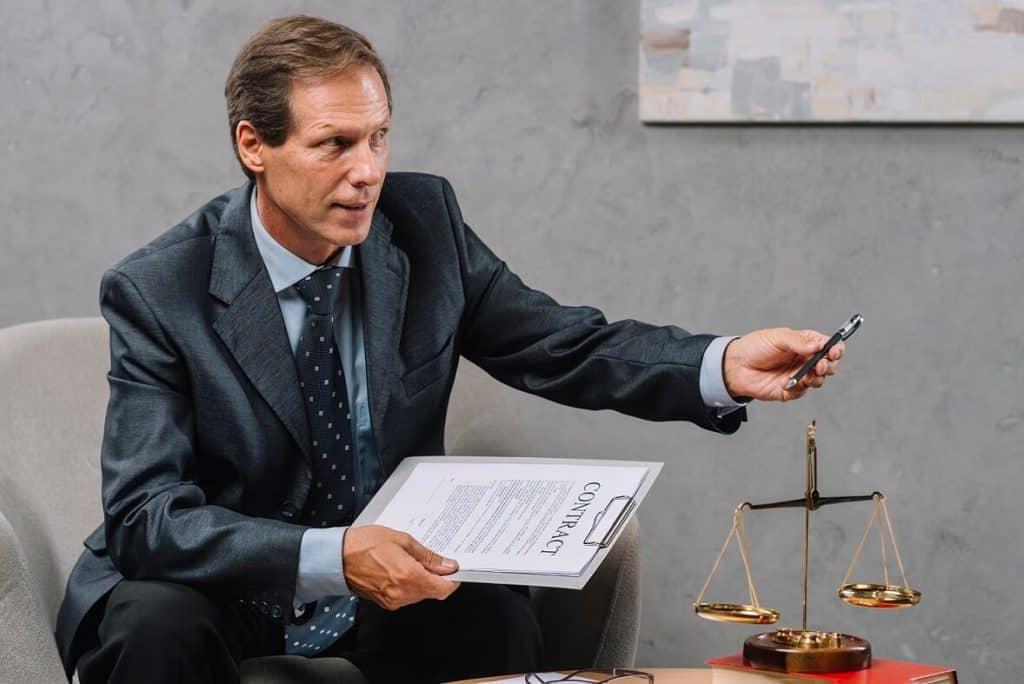 Georgia Divorce Attorney Fees
The majority of legal professionals request that clients sign retainer agreements and pay a certain sum in advance. This is a preliminary payment for the law services – not a full one, and you will have to make an additional payment once the retainer balance is low. A lawyer will have to provide you with a slip with a list of expenses so that you can see how your money is being spent.
Can my Spouse Pay my Attorney Fees?
According to O.C.G.A. § 19-6-2, spouses can be awarded lawyer fees for divorce. Roughly speaking, one party may be asked to cover the attorney's fees of another party. However, this decision is made only by the judge assigned to the case.
During the proceeding, the judge will hear both sides and make a decision. He or she will also take into account the spouses' financial situation and compare the financial abilities of each party. Besides the fees of a divorce attorney in Georgia, the court may award other divorce-related expenses.
What are the Common Reasons to Award Attorney Fees?
The reasons to award the fee should be serious in the eyes of law. Such factors as the willingness of one party or unfamiliarity with the US laws or Family Code of Georgia will not influence a court decision.
Here are the circumstances in which the judge will grant an award fee:
There was an intention to deceive or harass the other party.
The request filed with the court was not law-based or well-grounded.
A party caused a needless delay or an unnecessary increase of the cost of the proceedings for the other party.
Additional Costs of Contested Divorce in Georgia
Attorney's fees are not the only expenses that spouses will need to cover when they are engaged in a contested litigation:
Court fees.
Spouses will also have to pay the court costs (the filing fees) when the papers are filed with the court. The prices can be usually found on court websites and are generally covered by the sums that lawyer's charge.
Consulting Attorney Fees.
If you cannot afford to work with an attorney who will help you throughout the whole case, you can hire a consultive lawyer to get legal advice or assistance with some of the steps of the process. The average price of a consulting attorney in the state is $4,600.
Monthly Spousal Maintenance (also known as 'alimony').
It is a fixed amount paid by one spouse to another if he or she requires financial support. Alternatively, spousal support may be paid only once in a lump sum.
The Division of Debt and Property.
If you and your spouse have property and assets to divide, you will need to use the service of a real estate appraiser. The regional median range of property appraisal is from $450 to $550.
Waste Claims for Reimbursement.
Roughly speaking, it is a process of proving that one of the spouses had been wasting money while being in marriage (for example, on gambling or affairs). This proof affects the decision on the property division.
Additional Third-Party Expenses
Depositions.
It is a process of gathering testimonies from witnesses for further use during the litigation. A witness in such a case will be asked a few questions under oath and recorded.
Business Appraiser.
It is a person who can closely approximate the fair price of the business if you and your spouse own it jointly.
Forensic Accountants.
Such a professional is hired to check all the financial information of the spouses to detect whether there are any possible instances of fraudulent activity.
Child Custody Evaluation.
A court-appointed professional recommends who should get custody or if it should be shared (and how) based on the family evaluation. The cost of such evaluation is between $3,000 and $6,000.
Parent Information Program Class.
In some Georgia, parents must take up online or offline parenting classes before the hearings. It is a 6-weeks parenting course, and each class costs $40, except for the first one, which costs $70 as it covers the price of the workbook.
Private Mediation Fees (if needed).
A mediator will be the third party in a proceeding if spouses decide so, even if the couple already has divorce lawyers in Georgia. It is a professional who helps spouses reach a consensus on various disputes, if possible.
Mental Health Expert.
His or her services may be required by spouses, their children, or close relatives and are completely optional but highly recommended.